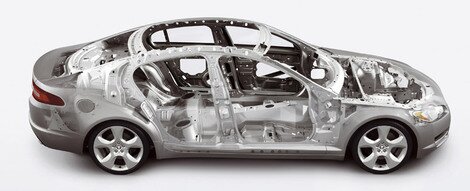 Alfa Romeo and Jaguar might team up to compete with the German clique according to company sources.
In an interview with Auto Motor und Sport, Fiat head of development, Harald Wester said that both companies had entered into talks over new rear-wheel drive platforms. Alfa Romeo is interested in the new Jaguar platform used by Jaguar for the new XF model as the carmaker struggles in upper segments as a result of lack of rear-wheel drive platforms. Buying Jaguar's platforms would enable the two carmakers to cut production cost.
With Tata, now owner of the British marque, talks might be easier as Ratan Tata, CEO of Tata Motors has had a seat at Fiat's board since 2006. Furthermore, Fiat advised Tata in the JLR bid.
Alfa Romeo previously talked with Mercedes Benz and GM over possible platform sharing.