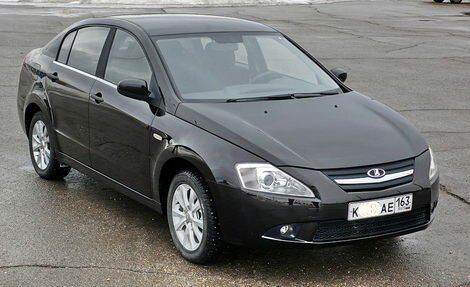 Lada has unveiled an all-new model, the 2116, due to be launched this year in Russia and in Europe by 2010.

Codenamed "silhouette", the 2116 is a saloon developed in collaboration with Porsche. Compared to the other models built by the Russian carmaker, the new 2116 is a huge step forward. The cars looks tame but features modern lines.

The 2116 is powered by a 2.0-litre petrol engine. A diesel and hybrid-powered models will be launched later.