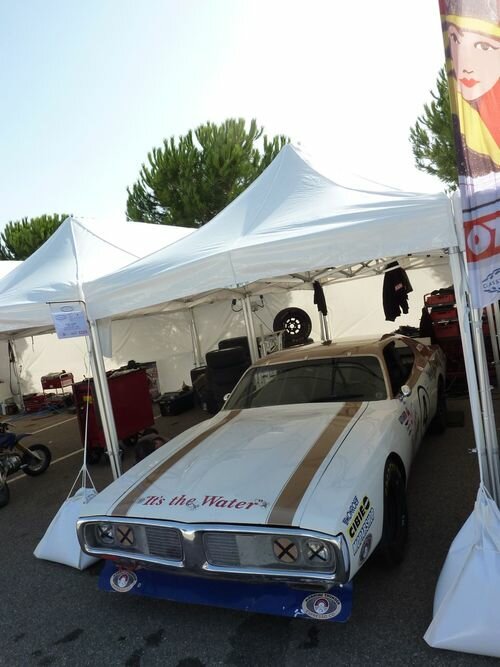 These pictures are from Adrien Paviot of Com'On Racing Agency. I'll let the excellent shots speak for themselves as you can see our progress to a Top Ten finish! Shake and Bake!

Getting ready for the first qualifying session. I managed a 2.33 on the big 5.2 km Paul Ricard Grand Prix track.

Cruising down pit road for the first flying lap.


This gives you an idea of our competition. Hey, why did they all have such tiny cars ?


Fun, fun, fun 'till my mechanic takes that Charger bach to the garage!


Cheers!


Michel Disdier felt at home after just three laps. His best qualifying tilme was a 2.26!


Ready to go chase some Tupperware cars… er…. Corvettes!


Sorry, could you just move your $$$ Porsche out of the way?


Ok, time for driver change at mid-race!


Michel's turn to have fun with HEMI power and HURST brakes!


Top Ten finish and best race lap 2.24! Michel Didier is an awesome driver! Hope to see him back on an ARCA oval soon!


OLY Time! The best tasting beer in the world after such a great race!