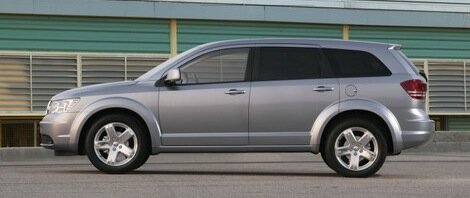 As Petrol-Head reported in a previous post, Chryler is reshuffling its portfolio in an attempt to distinguish its brand from each other. The Dodge Journey won't sport the Chrysler label.
After stopping the production of four models, the troubled Chrysler continues on modifying its plans in an attempt to cut cost. The Chrysler-branded Dodge Journey has been cancelled to free resources. The American group wants its engineers to focus on the future compact model developed in collaboration with Nissan and expected to be launched in 2010.
The forthcoming lineup looks rather empty in terms of new models and dealers will have to be patient until 2010 when the company unveils the redesigned 300 saloon, the Jeep Grand Cherokee in addition to the compact models. Future will tell if Chrysler took the right decisions.