|
Back to Home Page
|
Fiat to consider launching a new brand
By Yoann Besnard on 23 May 2008 |
(0) Comments | Permalink

Fiat is considering launching a low cost brand that would sell budget models like Renault did with Dacia.
Supercharged Fiat 500 by Novitec
By Yoann Besnard on 14 May 2008 |
(0) Comments | Permalink
The Fiat 500 is a sexy small car, but its driving experience can't be compared to the Mini. Novitec might have the answer.
Fiat interested in Mexico for a plant
By Yoann Besnard on 12 May 2008 |
(0) Comments | Permalink

In addition to discussing with Chrysler to build Alfa Romeo models in the US, Fiat is also considering building an all-new factory in Mexico.
Fiat works on a hybrid 500
By Yoann Besnard on 26 April 2008 |
(0) Comments | Permalink

According to rumours, Fiat is currently working on a hybrid-powered 500 which would offer impressive fuel economy and very low CO2 emissions.
BMW and Fiat win 'Car Design of the Year' awards by Car Design News
By Yoann Besnard on 12 March 2008 |
(0) Comments | Permalink

BMW has won the car design of the year for its concept car Concept CS while without a surprise Fiat has won the prize for its 500 model.
Castagna unveils the 500 WoodyWagon
By Yoann Besnard on 4 March 2008 |
(0) Comments | Permalink

Italian coachbuilder Castagna has unveiled the Fiat 500 WoodyWagon at Geneva which is a stretched Fiat 500 mimicking the famous Mini Clubman.
Fiat opens new Abarth design center in Turin
By Yoann Besnard on 20 February 2008 |
(0) Comments | Permalink


While revealing the 500 Abarth, Fit opened a new design studio and workshop dedicated to the sporty label.

Fiat unveils the 500 Abarth
By Yoann Besnard on 19 February 2008 |
(0) Comments | Permalink


Yesterday, Petrol-Head released an official picture of the long-awaited 500 Abarth. In the meantime, Fiat unveiled the first technical details of one of the hottest small cars of the year.

First pictures of the Fiat 500 Abarth
By Yoann Besnard on 18 February 2008 |
(0) Comments | Permalink

After standing everybody up at the last Tokyo Motor Show, the Fiat 500 Abarth is finally coming to Geneva and here is the first picture of the sporty small car.
Fiat 500 sold out!
By Yoann Besnard on 12 February 2008 |
(0) Comments | Permalink

Less than a month after its launch on our shores, the 500 is already sold out. The initial 2008 quota, 4,500 units, has been entirely sold since its introduction on January 21st.

More details on the Fiat twin-cylinder engine
By Yoann Besnard on 7 January 2008 |
(1) Comments | Permalink
Fiat had featured a twin-cylinder engine in the Panda Aria concept car at the Frankfurt Motor show last year, but information remained scarce on what could be the smallest engine in Europe.
Spyshots: Fiat 500 Abarth
By Yoann Besnard on 18 December 2007 |
(0) Comments | Permalink

The car you see here is the Fiat 500 Abarth which will likely be one of the hottest small car of 2008. The 500 Abarth will feature bold design and powerful engines and will revive the famous former 500 Abarth.
Fiat is planning a factory in the US
By Yoann Besnard on 13 December 2007 |
(0) Comments | Permalink

In an interview with Automotive News Europe, Fiat CEO Sergio Marchionne has revealed that Alfa Romeo might build a new factory in the US in order to counter-balance the weak dollar. "It was already expensive when the dollar was 1.10 to the euro; now it is more expensive," he told the magazine.
Sergio Marchionne stays and has appointed Luca De Meo new Alfa Romeo's CEO
By Yoann Besnard on 12 December 2007 |
(0) Comments | Permalink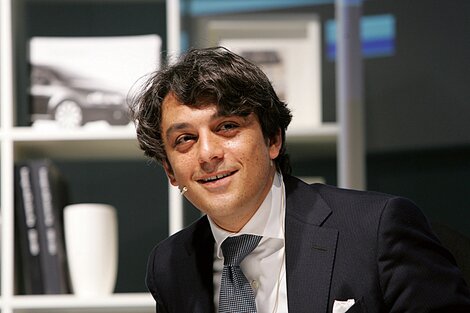 After Antonio Baravalle's resignation from its CEO position at Alfa Romeo, a rumour emerged about the departure of Sergio Marchionne. The Fiat CEO ruled it out in an interview and announced that Luca De Meo will be the new Alfa's CEO.
Fiat has unveiled the Panda Aria concept car
By Yoann Besnard on 6 September 2007 |
(1) Comments | Permalink


It was widely known that the Italian carmaker was actively working on a new downsized twin-cylinder engine. Fiat has unveiled the Panda Aria concept car, which is equipped with the new 0.9 litre petrol engine.
Fiat unveils the Grande Punto Abarth "essesse"
By Yoann Besnard on 5 September 2007 |
(0) Comments | Permalink


Fiat has released the first two official pictures of the naughtiest Grande Punto: the Abarth SS prototype.
Fiat will increase 500 production to meet demand
By Yoann Besnard on 26 July 2007 |
(0) Comments | Permalink

In April Fiat CEO Sergio Marchionne said the 500's production had already been sold for the years 2007 and 2008. That amounts to more than 180,000 cars. With demand much higher than expected, Fiat has been forced to increase production for both years.
Lancia Lybra to become Chinese?
By Yoann Besnard on 18 July 2007 |
(0) Comments | Permalink


An unknown and very small Chinese carmaker, Zhong Tai, surprised everybody last week by declaring that it will produce the Lancia Lybra. The company has acquired the manufacturing tools and the intellectual property rights for the Lancia from Fiat. The Chinese Lybra will enable Zhong Tai to produce 50,000 car this year compared to 11,000 last year. Up until now the Chinese carmaker has been producing a Daihatsu Terios clone.
Fiat 500 Abarth at the Tokyo motor show
By Yoann Besnard on 11 July 2007 |
(0) Comments | Permalink

Luca de Meo, Fiat Brand CEO, revealed last week at the international launch of the new Fiat 500 that the Italian carmaker will unveil an Abarth variant at the next Tokyo motor show. Unfortunately he did not give more details concerning the engine.
Fiat comes back to Argentina... With Tata
By Yoann Besnard on 21 June 2007 |
(0) Comments | Permalink

As many other companies, Fiat left Argentina in 2002 due to the economic crisis. After 5 years the Italian carmaker is back but this time it will share the risks with the Indian giant Tata. Together they will invest $80,000,000 to upgrade the factory Fiat owns there. They plan to build 25,000 Tata pick ups each year that will be sold under the Fiat label in Central America, South America and maybe in Europe. In January 2008, the factory will also start to produce the Fiat Sienna sedan again.
Grande Punto to mark Fiat's renewal?
By Stéphane Schlesinger on 29 July 2005 |
(0) Comments | Permalink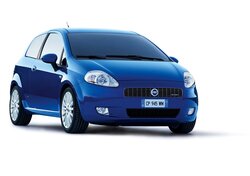 Fiat call their new supermini 'Grande Punto', and they're damn right for it has considerably been sized up. Being 4m03 long, 1m68 wide and 1m49 high, the Punto even oversizes the Clio III. We can guess not only accomodation will benefit from this increase but also resistance against shocks, Fiat targetting a five star rating at the EuroNcap crash-tests.
Since this new car is vital for Fiat's future, they have got everything right, especially in terms of styling, a task that was granted to Giugiaro. He did a good job indeed, featuring the Punto III with a Maserati-like front end, thick wheel arches making it look steady and a funny new Punto logo.
Fiat planning major costs savings
By Stéphane Schlesinger on 28 June 2005 |
(0) Comments | Permalink

Fiat Auto CEO Sergio Marchionne wants to accelerate Fiat Auto's recovery with several cost cuts, rationalizing research and development, spending less on advertising and reducing staffing. He seeks to save €105 million in 2005 and €180 million in 2006 on wages, €150 million on communication and €200 million on R&D. Even if GM gave Fiat €1.55 billion for breaking their alliance, Fiat's situation is not safe yet. It should soon be better off with such new models as the Punto III, the new Croma or the oncoming SUV, but then, the brand has to face the misfortunes of the Punto II, Idea and Stilo. Marchionne hopes Fiat will break even in 2006.
Fiat chairman Luca Cordero Di Montezemolo announced Fiat's priority is to find industrial partners to create such alliances as that made with PSA, since 2 of their main markets, Italy and Poland, are not performing well at all. We know that there have been negotiations with SAIC, Suzuki and Tata. Besides, he claimed the rumours of Ferrari being brought to the market were not founded. Fiat's situation seems to become clearer and clearer, with a stabilized management team and an array of new models, such as the Alfa 159, Fiat Punto III or Lancia Delta III in 2006. Besides, Marchionne confirmed there would a big crossover made by Maserati, a brand he hopes to see sell 10,000 vehicles a year as soon as 2007. Anyway, everything still depends on the success of the new Punto.
Fiat gets smart with Piccolo Bello?
By Stéphane Schlesinger on 21 June 2005 |
(0) Comments | Permalink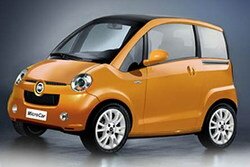 Last year, at the Geneva Motor Show, Fiat unveiled the lovely Trepiuno, a kind of 3rd millennium 500, which was enthusiastically greeted. At last, Fiat decided to exploit the extraordinary sympathy conveyed by the 500. Of course, everybody found it logical that Fiat produced the Trepiuno. Everybody but Fiat… It would have been too simple. Arguing that it'd be too expensive (£10,000) and too close to the Panda, Fiat decided to shelve it and began studying the Piccolo Bello. Why not. Given that the Smart Fortwo meets a considerable success in Italy, replacing the 500 in people's hearts, Fiat thought it a good idea to take up the same concept and to improve it. In the same way, Fiat had tried to imitate the VW Golf and launched the Stilo… When did you last see one?
Like the Smart, the Piccolo Bello is a rear-engined minute car. But the Italian engineers have been trying to find a solution to offer accommodation for four people instead of two, in a car that's not more than 270cm long. As a matter of fact, the rear bench will be mounted over the engine. So, to provide decent headroom, the height could reach 170cm. Various storage spaces will be scattered throughout the cockpit: beside the rear bench, above the glove box or under the front bonnet. Besides, the driver will enter the car opening a sliding door, just like in the Peugeot 1007. There will be just one though.
The Piccolo Bello will be built alongside the Panda, in Poland, at a rhythm of about 150,000 copies a year. Some say the basic price will not exceed £4000 when it's released in 2007.
Special Fiats for UK
By Stéphane Schlesinger on 19 June 2005 |
(0) Comments | Permalink

A few months ago, Fiat released the Stilo Schumacher throughout Europe. Fiat's compact car simply received new bumpers, a red paint and a few Schumacher badges. Rightfully, Fiat UK thought this was not enough and, with the help of Prodrive, decided to fit it with OZ Superturismo 18'' alloys, front and rear springs made by Eibach, Bilstein dampers and a rear silencer with 2 pipes enhancing the sound of its 170bhp 2.4 five-in-line. This Stilo Schumacher GP was launched last month, in the UK only, at a price of £16,995. Only 200 copies will be made.
Now Fiat UK launches the Panda Sporting Special Edition. This sporty version receives new bumpers and side skirts, special alloys, lowered suspensions and the most powerful engine in the Panda range, the appraised 70bhp 1.3 Multijet. 400 copies will be produced, priced at £8,995. Fiat promises a unique finance package for young drivers.
These 2 cars look sportier than they actually are, but then, we can't reproach Fiat UK for not addressing the brand's main problem: an appalling image.

Inside the new Punto
By Stéphane Schlesinger on 14 June 2005 |
(0) Comments | Permalink

Quality seems to have lead the designers' minds when they drew the facia of the new Punto. Obviously, they sought inspiration in Germany, for everything looks neat and slick. Nevertheless, under its camouflage, the curved top of the dash, above the dials recalls that of the Punto MKI. Sadly enough, the wide storage space facing the front passenger on the previous Puntos has disappeared.
So as not to look too dark, the dash takes up the colour of the seats while the controls are the same as the Lancia Ypsilon's. Apparently, a dual-zone air-conditioning will be available.
Indeed, Fiat decided not to take any risk when designing this dash, which is a risk in itself for it looks a bit commonplace. Let's wait for official photos though.
Source: www.ilpistone.com
Lancia back in the UK with Delta III?
By Stéphane Schlesinger on 9 June 2005 |
(0) Comments | Permalink

If you find your Focus, your Astra, your Golf or your Mégane boring, just wait until 2007, the year Lancia should launch the new Delta III.
Contrary to what many think, Lancia is neither dead nor dying, for they sell as many cars as Alfa Romeo with models that were developed for much less. Of course, after an absence of 16 years on the British market, the return will not be easy, but the Delta III might be very convincing.
Elaborated on the same platform as the next Fiat Stilo's, the long, long awaited new Delta should be fitted with the excellent JTD engines and take over Lancia's new styling, which counts for more than nothing in the mere success of the new Ypsilon and Musa. The prototype Lancia Gran Turismo has obviously been a source of inspiration.
Nevertheless, the future of Fiat Auto (the owner of Lancia) relies on the success of the oncoming Punto III.
The return of the Fiat Croma
By Stéphane Schlesinger on 7 June 2005 |
(0) Comments | Permalink

After a 9-year absence (production ceased in 1996 and NOT in 1994 as the Fiat press file mentions it) on the executive car market, the Fiat Croma is back. Of course, the new one has nothing in common with its ancestor, which shared its platform with the Lancia Thema, the Saab 9000 and the Alfa Romeo 164. The new Croma shares 30% of its components with the Vauxhall Cavalier, thanks for the now dead Fiat-GM alliance. It takes up the Vauxhall's platform, suspension (multilink at the rear) and electro-hydraulic steering.
Is it a sedan? Is it an estate? In fact, it's both. The Giugiaro designed new family Fiat is bigger than what one would imagine when looking at the photos. Actually, its proportions are unusual in this segment for the new Croma has a particular architecture, meant to associate the advantages of an estate with those of a sedan. So, if its length (475cm) and its width (177cm) are commonplace, its height (160cm) is 10 cm above that of its rivals.
All this results in a particular tall car, combining bulging wheel arches and smooth curves. Yet, if it gives a sense of solidity, the front end looks a little dull.
You'd expect the cockpit to benefit from these dimensions. Bingo! The accommodation is really impressive, especially as the seats were raised by 10cm.
Once again, Fiat betrays its reputation of poor quality: the finish of this cockpit could serve as an example to such cars as the 407, the Laguna or the Mondeo.
Besides, the driving position is excellent, with a raised gear lever.
Nevertheless, versatility could have been better: the rear bench splits and folds, but will neither slide nor recline.
The capacity of the boot varies from 500 to 1610 liters, which is an excellent value.
New Punto expected in September
By Stéphane Schlesinger on 30 May 2005 |
(0) Comments | Permalink

The long-awaited Punto III (possibly called Uno) should be launched in continental Europe next September. Still financially challenged, Fiat cannot mess up with this model which is to become its best-seller.
Following the new trend, the Mk III Punto should be significantly bigger than its predecessor, with an increase of 15 cm of its length at least. Accomodation should remain the best in its class.
At first, 3 petrol engines, ranging from 67 to 95bhp along with 3 Multijet diesel engines, ranging from 75 to 120bhp, should be available. Later in 2006, a sporty 1.6 turbocharged version is likely to come out.
This Giugiaro-designed new Punto is absolutely vital for Fiat, and its task will not be easy since the new Renault Clio, the Peugeot 207 and the new Vauxhall Corsa (built on the same platform as the Fiat) will be released within the following 6 months. But the new Fiat seems to have a key-argument : its front end recalls the Maserati Coupé's. Not a bad reference!