« Aston Martin has opened a new design center | Home Page | Mercedes to offer tiredness detection system in 2009 »
Sergio Marchionne stays and has appointed Luca De Meo new Alfa Romeo's CEO
By Yoann Besnard on 12 December 2007 |
(0) Comments | Permalink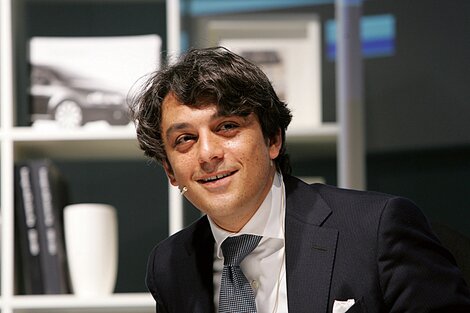 After Antonio Baravalle's resignation from its CEO position at Alfa Romeo, a rumour emerged about the departure of Sergio Marchionne. The Fiat CEO ruled it out in an interview and announced that Luca De Meo will be the new Alfa's CEO.
Sergio Marchionne explained his decision by saying: 'The way Luca De Meo has dealt with big challenges with commitment, passion and determination is the best guarantee for the relaunch of Alfa Romeo and for the development of marketing for all the Fiat group brands.' The departure of Baravalle was the worst time for the Italian brand which is rumoured to be in big difficulty.
Fortunately, the newly appointed CEO Luca De Meo has shown enough talent in the 500 launch and his communication skills will be very useful to Alfa Romeo. Born in 1967 in Milan, the young manager graduated from Bocconi University with a degree Business Economics and from Insead. He held several sales and marketing positions at Fiat, Renault and Toyota before becoming Lancia Marketing Manager in 2002. De Meo was recently appointed to the newly-created marketing chief post after relaunching the Fiat brand and Fiat said he will keep this post.
Comments
Post a comment