« Latest EuroNcap results | Home Page | Michelin will refund US spectators »
Citroen C6 to become Chirac's new favourite ?
By Stéphane Schlesinger on 28 June 2005 |
(1) Comments | Permalink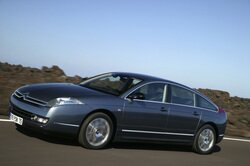 Revealed at the last Geneva Motor Show, in a dimly lit area of the stand, the executive Citroen will go on sale next September. Citroen has taken the risk of granting its 4-door saloon (yes, it's not a hatchback) a special styling recalling the CX. Besides, this 491cm-long car will be fitted with the latest evolution of Citroen's famous hydraulic suspension. Inside, a head-up display and a Lane Departure Warning system helps the driver, and like the DS, the C6 has directional headlamps. In addition to all this, the equipments match the highest standards of the category. Besides, the passengers will be protected by nine airbags.
Under the bonnet, only 2 engines will take place in a first time: the PR 3.0 V6 delivering 215bhp at 6,000rpm (already on the Peugeot 607 and Renault Laguna) and the 2.7 twin turbo HDI V6 delivering 208bhp at 4,000rpm that has been co-developed with Ford. Despite their qualities, I don't think these engines will be sufficient to compete with Mercedes, Audi or BMW. Besides, prices are expected to start at £30,000 while the hi-tech cockpit doesn't show the same quality level as that of an Audi A6, Mercedes E-Class or Lancia Thesis. It does not even exude warmth or pleasure, with cold fabrics and central console commands that are identical to a 407's. Some details seem to have been neglected, like this Parker screw on the external side of the door panel.
Citroen hopes to sell 20,000 copies of its C5-based saloon a year. A bit optimistic…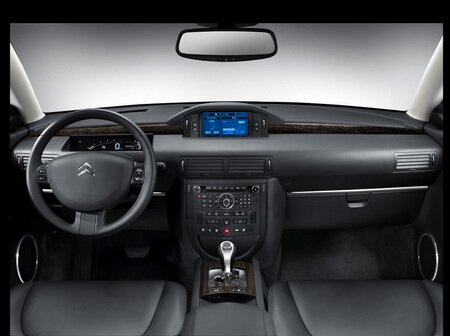 Oddly shaped rear end...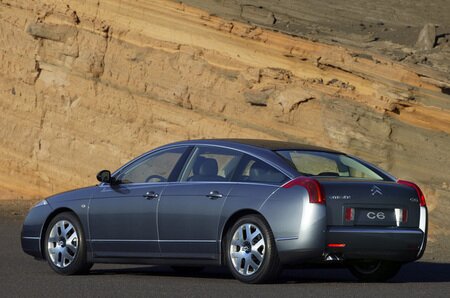 Neglected details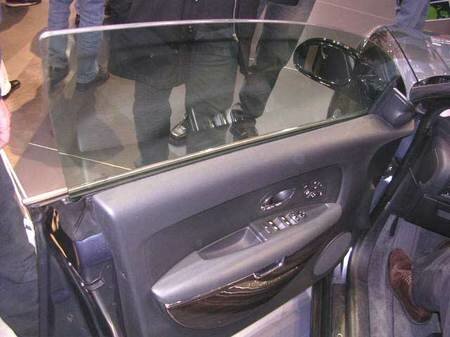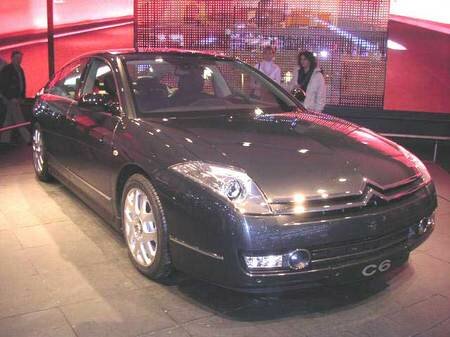 TrackBack
TrackBack URL for this entry:
http://www.typepad.com/t/trackback/398149/2728961
Listed below are links to weblogs that reference Citroen C6 to become Chirac's new favourite ? :
Comments
Posted by: Grand_Tourisme | Nov 21, 2007 10:33:35 PM
It is not a V6 PR(V) but a V6 ES. The PRV is the old one with an angle of 90°. The ES has got an angle of 60°.
Post a comment